Travelling Solo?? Top Tips That You Must Follow. –
Recent times have witnessed a new trend in the travel and tourism industry i.e. The Solo Travelling. It is not that it is a new way of travelling, its just that a new term has come to life.
It is therefore important to not follow the trend blindly but have a full-proof plan before stepping out. Here are a few tips that will help you with your safety and help you to come back home with a good experience.
Tip 1: Know The Place Well
Read in detail about the place you plan to visit. Know about the availability of food in that area, safety provided by the local administration, quality of accommodation, local transport, cost of tickets for visiting local destinations, etc. This will help you have a clear picture of the place you want to roam around.
Tip 2: Pick The Right Accommodation
This factor deserves most attention. It is your hotel room that you will be returning to, each night. So, it should be safe and hygienic. Be careful while making a choice. Read reviews online, call before you make a booking. If on reaching their, you don't find the place as you expect then make a move, and find another place.
Tip 3: Carry Proper Documents
Make a list of documents that you will be requiring during the trip. Decide on a purse or a wallet in which you will carry them. Keep them back at the same place after producing for verification. Most importantly, carry a photocopy of all documents. Produce a copy where original is not mandatory. This will help keep your original documents safe.
Tip 4: Share The Itinerary With Your Family
Your family should have a copy of your itinerary. On daily basis, keep them informed about the places that you will be visiting that particular day and an approximate time slot of the same. This will be really helpful in case things don't go the right way.
Tip 5: Always Carry Cash
However digitalized our world may be, make it a point to always carry cash. Also, there are places where transactions are done only through cash. Always keep enough cash to return home even if you have your tickets booked. Be prepared rather than being sorry!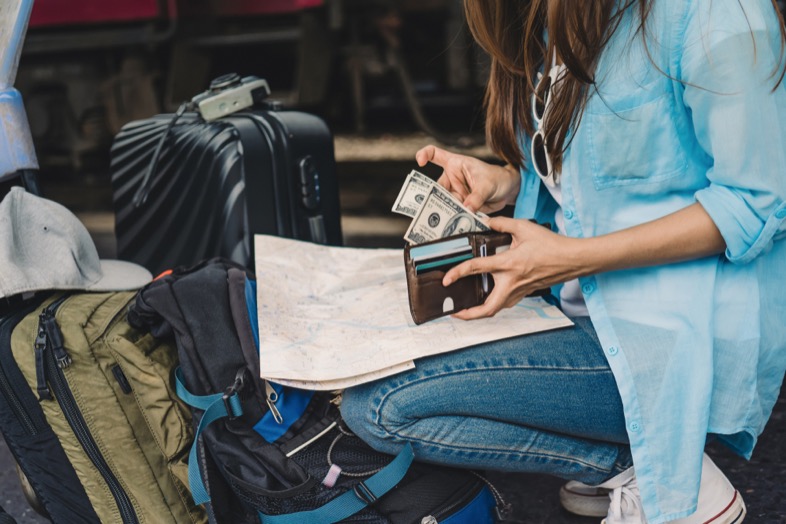 Tip 6: Be Alert
Always keep your eyes and ears on. Be aware of your surroundings. However, safe the place may be, your safety is always in your hands. Have an idea about the nearest police station and your important contacts on speed dial.
Happy Travelling!!