Is Brexit to blame for the 20-mile lorry queues into Dover? | Analysis & Features
Any time long lorry queues are seen at Dover these days, the role of Brexit is bound to be in question. So reports of queues stretching up to 20 miles in recent weeks have inevitably raised concerns about the smoothness of Britain's exit from the bloc, not least because more border checks from later this year are only likely to worsen any issues.
But to what extent is Brexit the cause of the jams at the port? And how does it bode for those new checks from July and September?
The Port of Dover insists queues are "intermittent" and are not actually unusual. The tricky roads into the port require hauliers to navigate mini-roundabouts on the edge of the town and mean jams can, and do, often appear.
Nonetheless, traffic build-ups are certainly on the rise. In January alone, Dover's traffic management system – Operation Travel Access Protocol (TAP) – was employed 18 times, up from three times in January 2019 and seven in January 2020, according to Highways England.
There are numerous factors at play, one of which is the new checks on British exports. Since 1 January 2022, lorries taking goods to the EU must use the Goods Vehicle Movement System (GVMS) for customs paperwork and safety declarations.
Last year, the paperwork could be completed within a 60-day grace period of exporting, but now it must be done by the time the lorry boards the ferry. The Port of Dover says these checks are taking "approximately five to six minutes per vehicle", though some hauliers report up to 15 minutes.
As ever with a new process, there will be teething problems. Incorrect paperwork has often been cited as a choke point in post-Brexit border processes while operators learn the ropes of the new system.
New checks and requirements coming up in 2022
1 July: Safety and security declarations required for all imports, phytosanitary certificates for plants, and export health certificates for agri-foods. 
1 July: Physical SPS checks start on all meat products.
1 September: Physical SPS checks start on all dairy products.
1 November: Physical SPS checks start on all remaining regulated products of animal origin.
Source: The UK government's Border Operating Model
In this case, however, its role here should not be overstated. According to Logistics UK, "it is established that a relatively small number of vehicles are arriving at the border with incorrect border documentation", and the Road Haulage Association concurs. The rate of non-compliant vehicles turning back at the port has fallen rapidly, says Heather Wallace, international group manager, with the figure now thought to be in the low single digits.
A bigger problem could be Dover's own lack of investment, some suggest. While Eurotunnel spent on number plate recognition cameras to integrate with GVMS and SI Brexit (the French customs system) to allow the flow of traffic to be automated through the gate, Dover instead relies on staff to carry out manual paper-based checks. This inevitably slows down the processing, says one source, who believes "there's a bit of complacency at Dover in dealing with their freight customers".
Steve Cock, director at The Custom House, echoes this concern, suggesting delays at Dover will continue until number-plate recognition is employed.
In Westminster, the government rejects the notion Brexit is to blame. "Short delays to freight movements have not been caused by new customs processes," Lucy Frazer, financial secretary to the Treasury, told the House of Commons on 27 January.
Frazer instead pointed the finger at ship-refitting. Since the UK left the EU, new rules now allow passengers travelling to and from the EU to buy duty-free alcohol and tobacco from ports, airports, and onboard ships. Major shipping companies want to capitalise on this, and so are revamping their boats to take advantage.
This meant three ships were out of action on the Dover-Calais route in January – a quarter of the fleet – and two still are. One may not return to action until April. The Dunkirk route is also now affected, says the RHA's Wallace, though the route sees much less demand.
Reduced capacity inevitably backs things up at Dover. Doug Bannister, Port of Dover CEO, told a food industry meeting this week that one ferry out of action could equate to about one mile of lorries queueing back on land. "So even relatively minor operating issues can back up fairly quickly."
Bannister pointed to the huge volumes of traffic passing through Dover – 10,000 lorries and 60 crossings a day – suggesting the queues were therefore not disproportionate, according to one attendee. Bannister also said reports of 20-mile queues were exaggerated, and the reality was more like one to six miles, depending on the time of day. "His basic message was that there were no underlying causes for concern – in other words, not much to see here," says the attendee.
The latest picture
This week the queues appear to have subsided. Traffic cameras on the M20 to Dover show the lanes are clear and vehicles are moving smoothly. However, according to Cock at The Custom House, this doesn't necessarily mean things are sorted.
"We can gauge what is going on in Dover by the queues to park up at the Ashford International Truckstop in the evening," he says. "If Dover is a mess then drivers look to park where they can and that includes the AIT, as lots will not have booked in advance and many are turned away. We know since the second week of January, 100-plus HGVs are turned away on weeknights. This hasn't eased up and so we know Dover is still a bottleneck."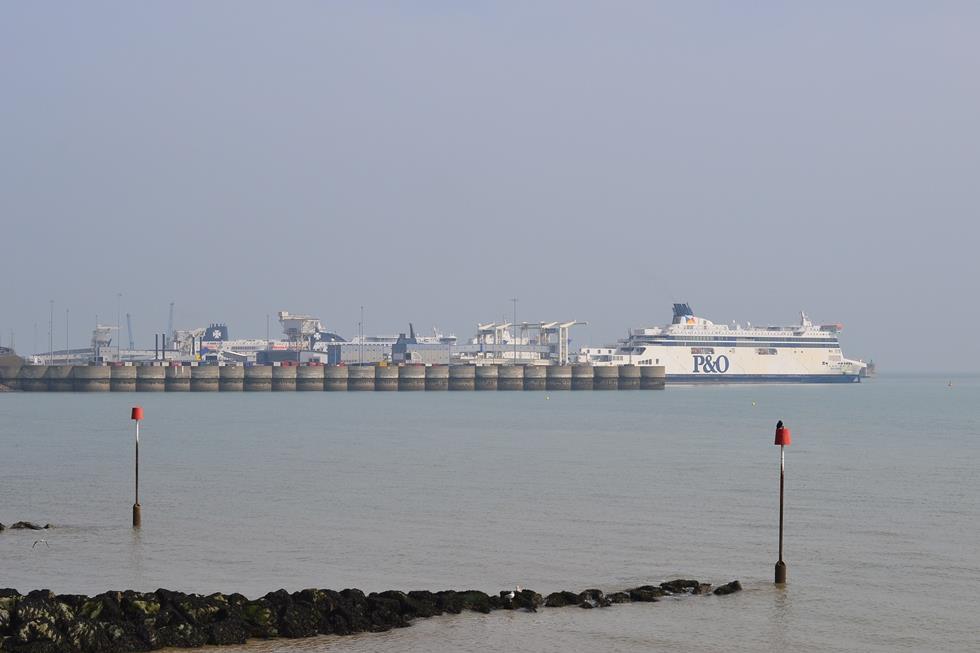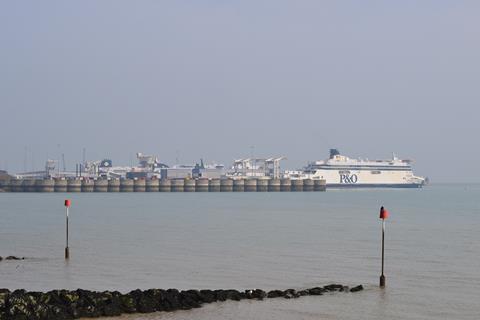 It is a potentially worrying sign for what's ahead. Physical checks on all products coming into the UK from the EU will be phased in from 1 July, while at the end of September, the EU is introducing its Entry/Exit System, which will require all British citizens travelling to the EU to undergo a biometric check, most likely carried out by French police at Dover.
Doug Bannister said in January "the biometric checks work well at an airport or a rail terminal, but they're not designed for a busy roll-on, roll-off ferry terminal".
"If it is forcing people to get out of their vehicles inside a busy port, that is just unsafe. We couldn't allow that to happen. That will lead to increased queues, no doubt."
Across the supply chain, the focus is now increasingly on the new controls later in the year. Much of this inevitably revolves around the ports, but perhaps the biggest factor could be hidden from view.
Back in August, the FDF warned EU vets were a key area of concern for Brexit border checks, citing both their limited availability and possible lack of understanding of soon-to-be necessary Export Health Certificates for UK-bound produce as representing a serious threat to supply chains. Renewed warnings from industry groups this week suggest little has changed since then.