Best Crock Pot Barbecue Sauce Recipies: 10 Top-Rated Sauces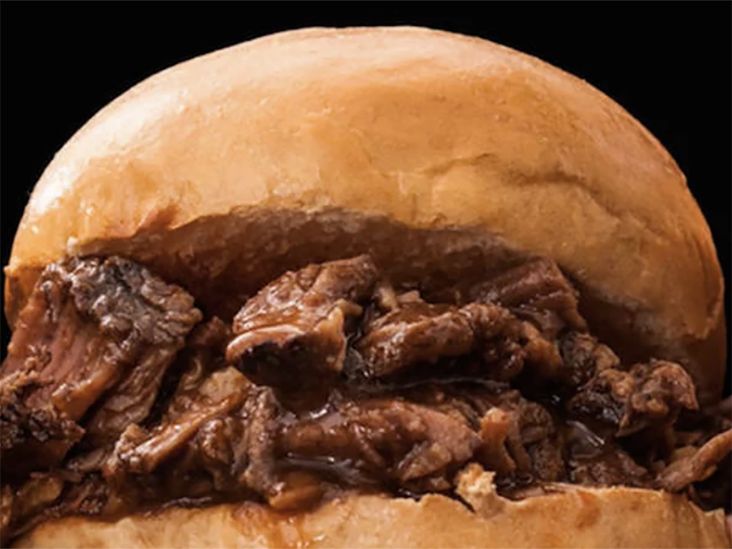 Homemade barbecue sauce isn't difficult—but these easy Crock Pot BBQ sauce recipes are especially low-effort, and make everything taste better.
The hallmark of good barbecue is low and slow cooking. It's the gentle, indirect heat from the smoking process, combined with a "what's the rush?" mentality that produces the most tender, the most savory, the most craveable barbecue.
Fortunately for those of us north of the Mason Dixon, and without a yard in which to put a smoke pit, or even a home smoking device, a countertop slow cooker can provide the low and the slow, if not entirely the smoke. (But there are ways to cheat that.)
Same goes for the sauces that often define barbecue. Excluding some zippy standouts like North Carolina's vinegar and pepper sauce, South Carolina's mustard barbecue sauce, and Alabama's white sauce, the richer, sweet and spicy sauces that accompany the meats should also come together in no rush.
In that spirit, here are 10 barbecue sauces that can be made in your slow cooker (or your Instant Pot on the slow cooker setting). Feel free to enjoy a lemonade—or stronger—on the porch while they simmer.
This rich, tomato-based sauce brings all the elements to the picnic table: sweet, spicy, savory, and smoky, with just a hint of tang from cider vinegar, and lemon slices that are discarded after the slow cooking process. Perfect for dipping, basting, and slathering on grilled or smoked meats, this will be your summertime or anytime go-to sauce. Get the Slow Cooker BBQ Sauce recipe.
The most central of the barbecue regions, Memphis style barbecue sauce pulls its influence from all over the U.S.—the tomato base from Kansas City combined with the vinegar and mustard from the Carolinas and the black pepper hit from Texas. The result is a bit lighter and brighter than the sauce above, but just as versatile. Get the Memphis Style Barbecue Sauce recipe.
Bourbon and barbecue are like two peas in a pod, or in this case, like two components in a slow cooker. The alcohol will cook out, but bourbon leaves behind a trace of baking spice and vanilla. Also intriguing is the inclusion of Cavender's Greek Seasoning, which seems like an odd-man-out, until you learn that the 13-ingredient spice blend was developed in Arkansas. Get the Homemade Slow Cooker Barbecue Sauce recipe.
Barbecue sauces are built around the interplay between savory and sweet, and what better to bring the sweet than ripe summer fruit? Peaches bring the perfect, pulpy consistency to melt down into the sauce, with a little added kick from jalapeño, like a southern belle with attitude. Get the Slow Cooker Jalapeño Peach BBQ Sauce recipe.
Sometimes it's hard to separate the sauce from the meat in barbecue, as often the case with pulled pork. But I couldn't resist because: cherry cola. How fun is that? A little prepared barbecue sauce—choose any from this list—and a whole lot of cherry cola come together for a delightful pulled pork sandwich you can enjoy in or out of doors. Get the Slow Cooker Cherry Cola Pulled Pork recipe.
Blueberries are a bit of a dark horse when it comes to fruity barbecue sauces, but they still bring the sweetness as well as peaches. And why not get your sauce on with a little antioxidant boost, as well as some ultraviolet vibes from the color? Get the Slow Cooker Blueberry BBQ Sauce recipe.
If there's one thing that partners barbecue as well as bourbon, it's beer. The recipe mysteriously lists the beer measurement as "12." I suspect this is 12 ounces, but you're going to want the 12-pack on hand anyway for the before, during, and after-cooking process, so…happy accident? Get the Jalapeño-Beer BBQ Sauce recipe.
That a maple barbecue sauce comes from Canadian Living might be my favorite thing about this. My second favorite thing about this is that it also includes orange juice. This is a recipe for breakfast barbecue sauce if ever there was one. Get the Slow Cooker Maple Barbecue Sauce recipe.